A path throught the canyon
It's between conifers and beech trees, up along the course of the Hers vif which marks the boundary between the departments of Ariège and Aude, that this walk will take you; between two veritable stone walls, which in some places tower over you at more than 400 meters.
The Gorges invite you to take a stroll in a setting where limestone rocks and greenery seem to be one and the same. With a cascading rhythm, your steps lead you along a well-marked itinerary beneath the 1925-meter-high Frau mountain.
From the hamlet of Pélail to Comus in the Aude, almost 7.5 kilometers of walking await hikers. A perfect walk for the brave lovers of shade and coolness! Count on a 5-hour walk if you want to do the 15-kilometer round trip, with a peak altitude of 1,166 meters and a vertical drop of almost 600 meters.
Note: no torrents or fountains. Please remember to take water!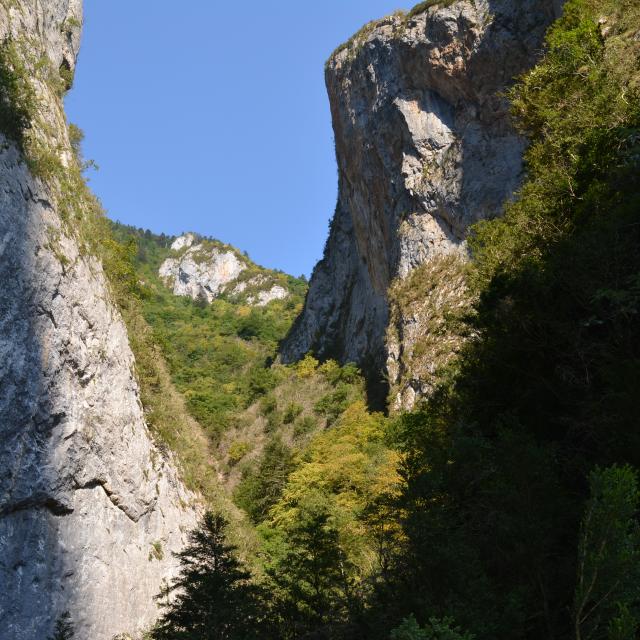 For a long time, they linked Aude and Ariège. This old Cathar path enabled the bonshommes to reach Comus from Montségur and from there, nearby Montaillou.
Deeply incised, they were also an ideal hideout for all kinds of trafficking and smuggling with Spain… Today, they are an ideal hike to hide from the heat.
The gorges are located on the Chemin des Bonshommes, a 107 km Cathar trail that runs through the Ariège and its castles.